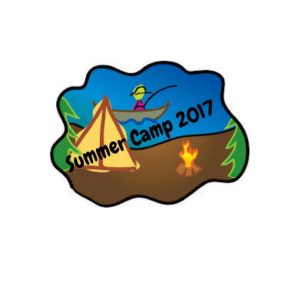 Aahh, summer camp…swinging from a vine, hiking through pine-scented woods, singing around a crackling campfire. It's no wonder that each year, more than 11 million American kids and adults attend summer camps, according to the American Camp Association.
Since last May, Our Military Kids has awarded more than 450 camp grants to children of deployed National Guard and Reserve service members or children of wounded warriors. These camps range from 4-H and YMCA "sleep away" camps to day camps focused on sports, music or STEM.
"It seems like there are camps for everybody," said Michelle Tran, OMK's Family Programs Coordinator. "Lots of our military kids attend traditional camps with outdoor adventures. There's also Operation Purple Camps, the camps specifically for military kids, sponsored by the National Military and Family Association. But sometimes military kids are interested in specific camps like art camp or surf camp."
Hannah Peters is a military kid who will attend a unique kind of camp this year. At age 17, this will be the first camp of her life. She was never able to go before.
Hannah has Hydrocephalus (CSF), a condition where too much spinal fluid collects on the brain. She also has an inoperable cyst; the brain has formed around it. According to her mother, Desiré Peters, Hannah appears to be healthy, but she has severe learning disabilities — especially with math and reading — and she sometimes struggles with understanding nuances of other teens' personalities.
Hannah's parents found out about her condition after her doctor detected enlarged brain ventricles in an ultrasound before she was born. Within 24 hours of her birth, Hannah underwent the first of more than five childhood surgeries. A shunt was placed in her brain to drain the fluid. Sometime during Hannah's middle school years, her shunt failed. She was feeling sick and having headaches, but the medical specialists couldn't detect the problem. Finally, before high school, the broken shunt was discovered and repaired.
Last December, Desiré learned from the Hydrocephalus Association that there was a new camp, Camp Head Strong, for kids with CSF like Hannah. Head Strong is part of the Brainy Camps Association, a consortium of camps for children with chronic health conditions. BC is part of Children's National.
Started in 1994, BC serves youngsters with many health conditions, including Type 1 Diabetes, Epilepsy, Congenital Heart Disease, Sickle Cell Disease, Cerebral Palsy, Neurofibromatosis (NF), Tourette Syndrome and High-Functioning Autism.
BC, as well as a growing number of camps for kids with special needs, have allowed children the chance to experience independence, meet new friends like them, and develop self-awareness and leadership skills. Trained therapists lead BC's online groups and help campers stay connected throughout the year. 
Desiré is hoping there will be kids Hannah's age at the camp so that she can make more friends. She said, "Even though high school is better than her middle school years, Hannah spends all day, every day, with the same kids in a self-contained classroom."
"Without Our Military Kids, we would not have been able to afford it," Desiré said about the 4-day camp located in West Virginia.
Hannah's dad, Petty Officer 1st Class Brian Peters, is a Coast Guard reservist currently on his fourth deployment, his second to Cuba. A civilian policeman for over 20 years, his work at Guantanamo Bay is connected to security.
Desiré said, "Brian sets such a good example for our daughters. He works so hard so that I can be home with Hannah and be available to her for a variety of things. I'll have to drive from Illinois to the camp because flying is uncomfortable for Hannah."
Desiré said, when her husband is deployed, their three daughters — Hannah is second — wear necklaces in his honor, and they take them off when he returns.
"My youngest," said Desiré, "received an OMK grant for cheerleading. She's Sophia, a real mini-Dad. She's super proud of him, and she's my most patriotic. In fact, she wrote a beautiful story about him that was read at the Veterans Day service at school."
Even though Desiré says her husband is gone a lot, the family has eased transitions by having special routines when he is home. "He had dyslexia, so he relates somewhat to Hannah's challenges," she said. "He's her safety net."
According to her mother, Hannah is "super resourceful" in navigating the challenges of her unusual thinking process. "It requires so much effort for her to read," said Desiré. "It's a miracle she accomplishes what she does."
Thanks to the help Hannah Peters receives from her family and an ever-evolving support system — including camps like Brainy Camps — Hannah, along with thousands of other campers around the country this summer, will finally be able to shed some worries, meet new friends, and embrace the summer sunshine.