KBP Foods Honored for Support of Our Military Kids
May 16, 2018
SHARE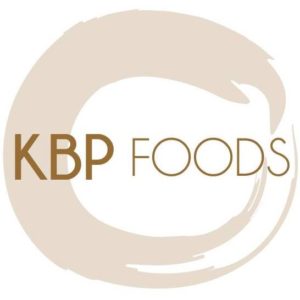 McLean, Virginia – One of the country's fastest growing restaurant franchisees, KBP Foods, was honored last week by Our Military Kids for its outstanding support of military children. Since 2013, KBP Foods has raised almost $1 million for the nonprofit Our Military Kids, which supports the children of combat-injured soldiers as well as children of deployed Guard and Reserve personnel. As a result, thousands of military children have participated in activities like dancing, soccer and horseback riding while their parents were serving overseas or receiving treatment for combat-related injuries.
"KBP Foods has provided a tremendous level of assistance to military kids and families and we are grateful for their leadership," said Barry Miller, Chairman of the Board of Directors at Our Military Kids. "From cashiers, to store managers, to the executive team, KBP Foods has made an extraordinary effort to honor the families who serve our nation."
Our Military Kids was founded in 2004 to cover fees for extracurricular activities so that military kids can discover new talents and pursue their interests while their parents are deployed or recovering. Since its founding, Our Military Kids has been able to award more than 60,000 grants totaling $25 million because of the generosity of its donors.
Miller presented KBP Foods with the Frederick C. Smith Award during the nonprofit's annual celebration of military children last week. The award, given to a person or company that works to improve the lives of military families, is named in honor of Frederick C. Smith, a founding member of Our Military Kids. Smith advocated for military families until he passed away from cancer in 2011. His devotion to military families helped pave the way for the success of Our Military Kids, and the award honors others who follow in his footsteps.
KBP Foods is the largest KFC franchise in the U.S. and has raised money for Our Military Kids twice a year since 2013, through the sale of $1 coupon books (containing $40 in savings). Every dollar collected from the coupon book sales at 180 KFC stores in Arkansas, North Carolina, Texas, Virginia, Maryland, New York City and Oklahoma, has been donated to Our Military Kids. The 2018 spring sales resulted in a $141,000 donation to Our Military Kids, bringing the total donations to just under $1 million.
From Killeen, Texas to Norfolk, Virginia, employees at KBP Foods-owned KFC stores have made it their mission to support Our Military Kids. Two years ago, Deborah Alexander, KFC General Manager in Newport News, Virginia, sold more than 12,000 books to benefit the grant program.
"Our Military Kids is an incredible organization that makes a meaningful difference in the communities it serves," said Matt Hansen, Chief Operating Officer at KBP Foods. "It is our privilege to support Our Military Kids in their mission to help children of deployed and severely injured Service Members and Veterans."
About KBP Foods KBP Foods, headquartered in Overland Park, Kan., has been named one of the 10 Fastest-Growing Restaurant Chains and one of the Top 100 Fastest-Growing Businesses in North America. Currently, KBP Foods operates 600 KFC and Taco Bell restaurants across 23 states.
# # #