Our Military Kids Honored at PenFed Foundation Night of Heroes Gala
May 17, 2019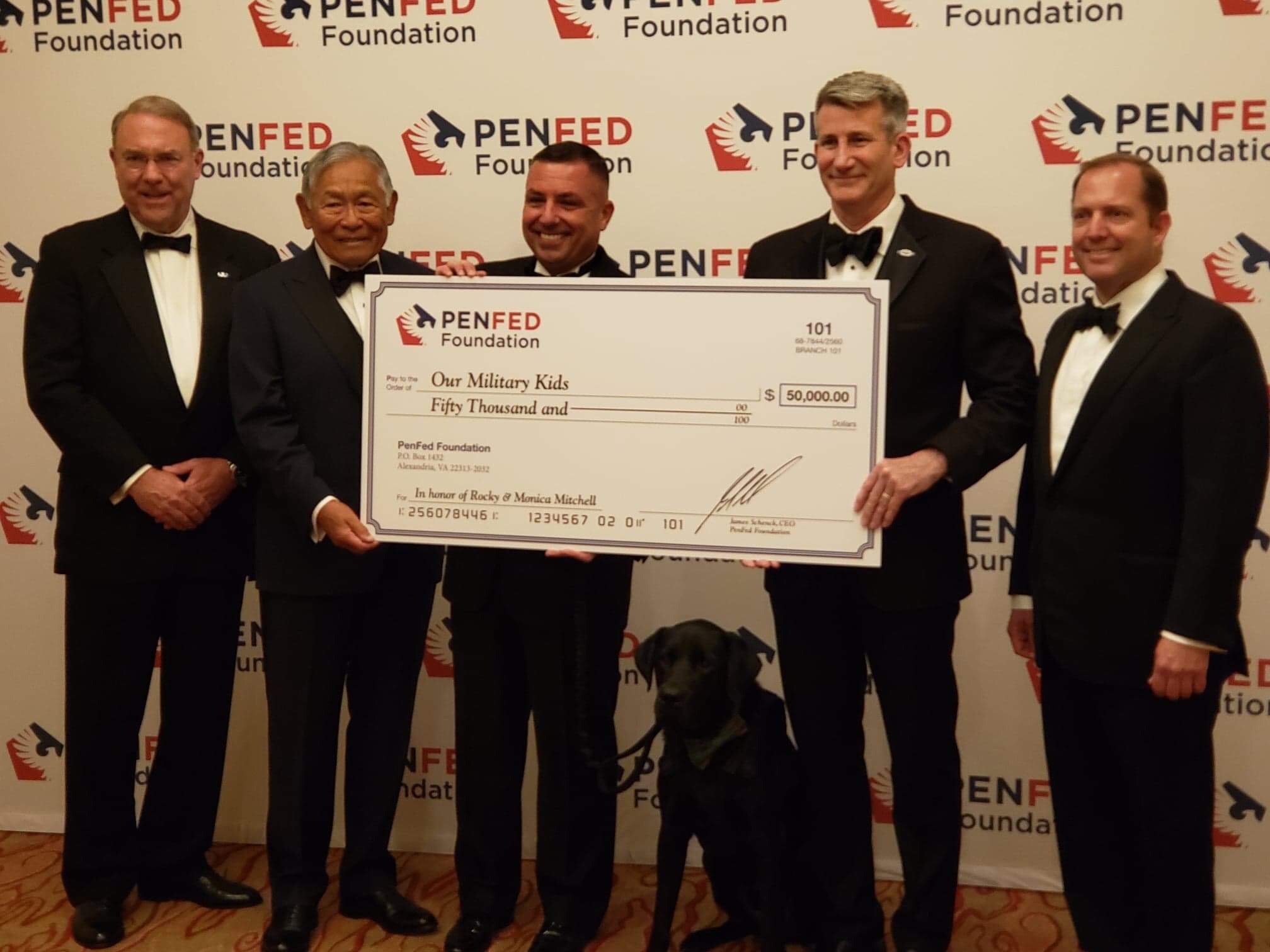 McLean, Virginia – Two college bound kids who received grants from Our Military Kids were honored last night by the PenFed Foundation during its 15th Annual Night of Heroes Gala last night.
Semira Fields of Killeen, Texas, used her grants to play club volleyball. She will attend Grambling State University on a volleyball scholarship in the fall.
Jared Russell of Monrovia, New York, plays the saxophone and he used his grant to attend a summer music festival last year. Jared will enroll in a music program at SUNY Fredonia this fall.
In addition to honoring Semira and Jared for being exceptional military children, the PenFed Foundation also announced a $50,000 donation to Our Military Kids.
Rob Clapper, Executive Director of Our Military Kids, said the support from the PenFed Foundation will allow more than 165 kids to pursue an activity while their parents are deployed or recovering from injuries. "We are grateful to partner with this incredible organization," Clapper said. "Their donation will make a difference in so many military families."
For more information on the PenFed Foundation evening, click here.
###