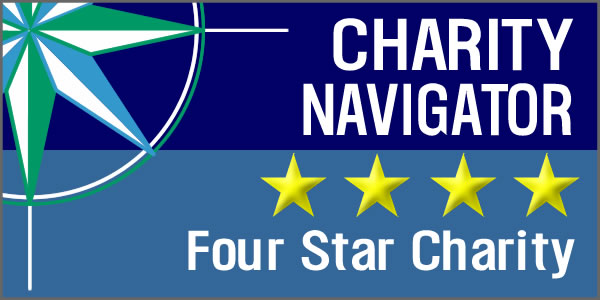 McLean, Virginia – The nation's leading charity evaluator has given its highest 4-star rating to Our Military Kids for the fourth consecutive year, and for the seventh time in the nonprofit's history.
President and CEO of Charity Navigator, Michael Thatcher, said the rating sets Our Military Kids apart from its peers and demonstrates to the public its trustworthiness.  "Attaining a 4-star rating verifies that Our Military Kids exceeds industry standards and outperforms most charities in your area of work," Thatcher said.  "People can trust their donations are going to a financially responsible and ethical charity when they decide to support Our Military Kids."
Charity Navigator evaluates more than 9,000 charities a year using metrics based on governance, ethical practices, accountability and transparency.  More detailed information about the rating is available to Charity Navigator site visitors who become registered users, a free service at www.charitynavigator.org.
Rob Clapper, Executive Director of Our Military Kids, said the rating demonstrates that donations are being used wisely to help military children deal with the challenges of their parents' deployment or recovery from severe injuries.  "We believe that Americans want a meaningful way to support military families who have sacrificed so much for our country, and Our Military Kids helps fulfill that wish," Clapper said. "Equally important is our promise that the donations we receive will be used responsibly.  Another four-star rating helps assure our donors of our commitment to accountability and transparency."
The 15-year-old nonprofit is funded exclusively by donations from foundations, corporations and individuals.  In addition to a 4-star Charity Navigator rating, Our Military Kids has also received the highest possible ratings from GreatNonprofits and GuideStar, two other respected charity evaluators.
Our Military Kids, Inc. is a 501 (c) (3) nonprofit providing substantial support to children of deployed National Guard and Military Reserve service members and to those of severely injured veterans from all active and reserve military branches. In 2018, Our Military Kids gave out 4,437 activity grants and has provided more than $26 million to 65,000 children since its founding in 2004.  For more information, visit www.ourmilitarykids.org or call Gretchen Hitchner at 703-734-6654.
# # #