KFC Stores to Raise Money for Our Military Kids
February 25, 2019
SHARE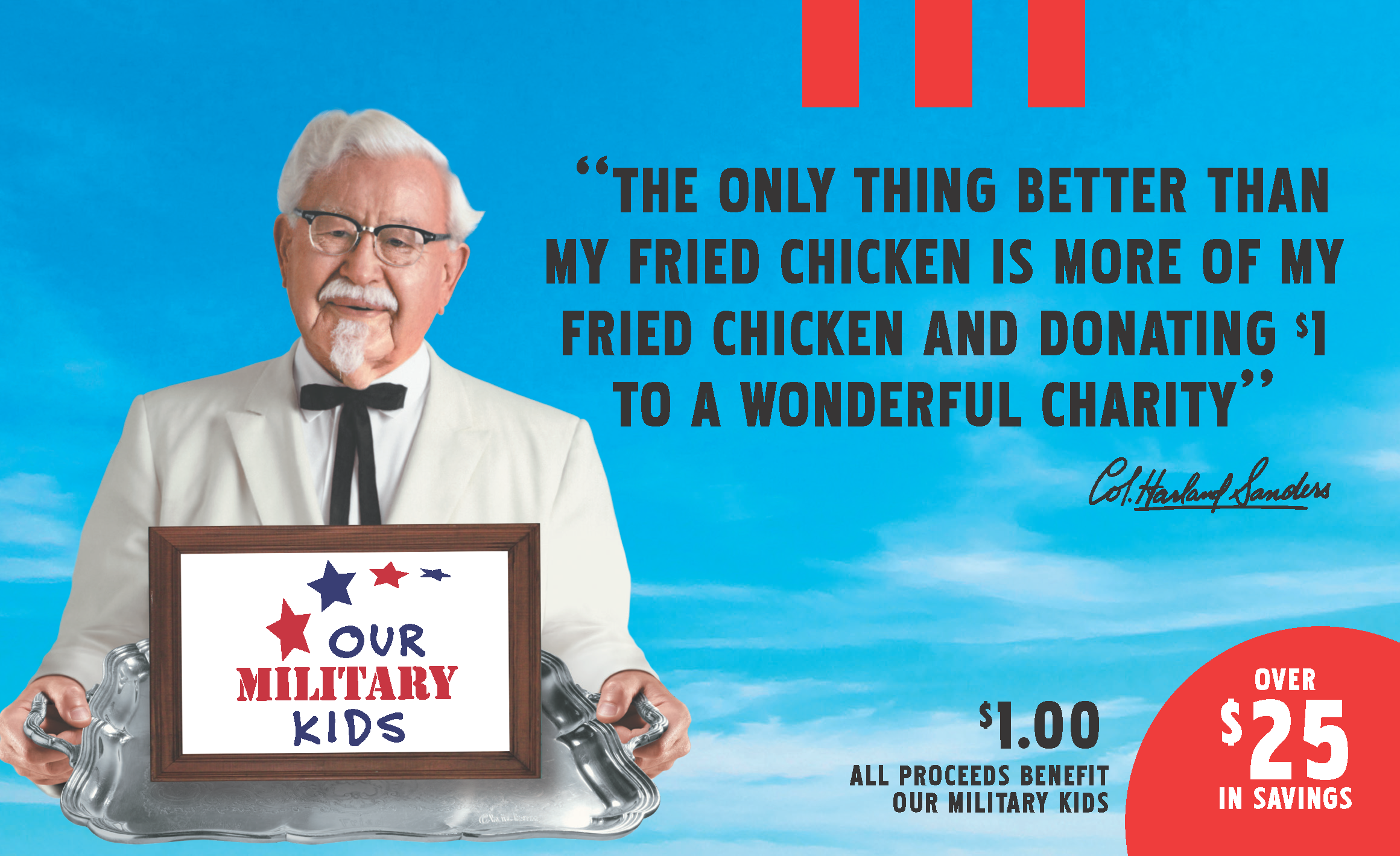 McLean, Virginia – The largest KFC franchise in the United States kicks off its coupon drive today at close to 300 KFC restaurants in the U.S. to support Our Military Kids.  The twice-yearly coupon drive by KBP Foods to support children of combat-injured soldiers, as well as children of deployed Guard and Reserve personnel, has raised more than $1 million for Our Military Kids since 2013.
As a result, thousands of military children have received grants to participate in activities like soccer camp, guitar lessons, and basketball clinics while their parents were serving overseas or receiving treatment for combat-related injuries.
The extraordinary effort by KBP Foods has grown to include more than 280 restaurants in Alabama, Tennessee, Kentucky, Louisiana, Texas, Arkansas, Maryland, North Carolina, Ohio, Virginia, West Virginia, Pennsylvania, and Ohio.  Through the sale of $1 coupon books (containing $25 in savings) at participating KFC stores, KBP Foods has helped thousands of military children manage the stress of a deployment and or focus on something to challenge themselves while their parent is recovering from severe injuries. The first KBP coupon drive in 2019 will run from Feb. 25 – March 31 in select locations.  To find the nearest participating store, please click here.
About KBP Foods
KBP Foods, headquartered in Overland Park, Kan., has been named one of the 10 Fastest-Growing Restaurant Chains and one of the Top 100 Fastest-Growing Businesses in North America. Currently, KBP Foods operates 600 KFC and Taco Bell restaurants across 23 states.
###